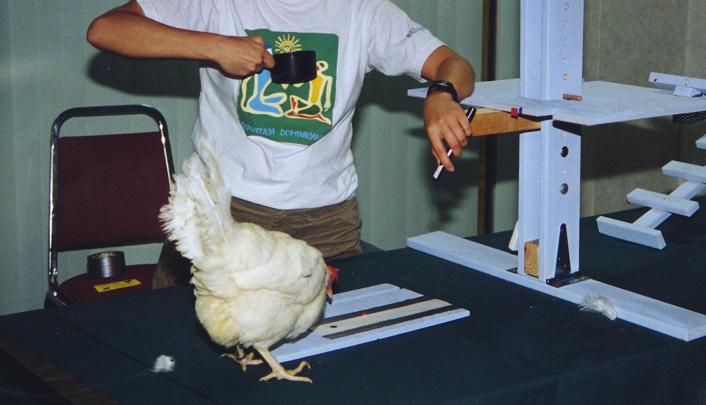 Differential reinforcement is the process of reinforcing (rewarding) a particular specific behavior but not reinforcing a similar behavior. Rein forcing a chicken's pecking directly on a dot on the floor, but not near the dot, is an example of differential reinforcement. Another example, also from chicken training, would be reinforcing walking on a path indicated by the color red. The chicken's walking alongside the path would not be reinforced.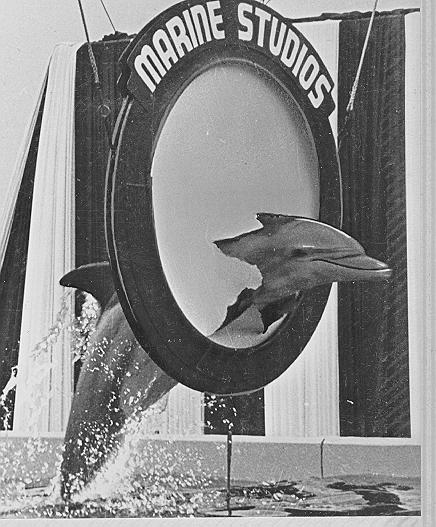 Shaping is the process whereby a behavior is differentially reinforced until it reaches a final, very specific form. At first, the trainer rewards general steps in the right direction (i.e., behaviors that will progressively lead to the final, desired behavior). As time goes by, the contingencies of reinforcement become more and more specific. Consider the chicken that learns to peck the dot on the floor. If you wait patiently with your reinforcer until the chicken happens to peck the dot on the floor, you may wait a very, very long time. To shape the desired behavior, you might begin by reinforcing standing near the dot, then only reinforce holding the head directly above the dot, then only reinforce lowering its head toward the dot, then only reinforce touching the dot with its beak.
Consider, as another example, shaping the dolphin's behavior of jumping through a hoop. To shape this behavior, you might begin by having the hoop (without the paper barrier) submerged in the pool. First, you would reinforce swimming near the hoop, then only reinforce swimming through the hoop. Then, you might begin to slowly raise the hoop and only reinforce swimming through the raised hoop. As you raise the hoop out of the water, the dolphin will now need to jump out of the water and through the hoop in order to be reinforced. Finally, you might add the paper barrier and reinforce the final desired behavior of the dolphin's jumping through a hoop covered by a paper barrier.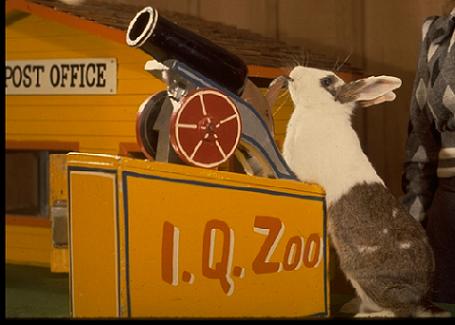 Extinction is the process of not reinforcing a behavior that was previously reinforced, in an effort to eliminate (extinguish) the behavior (or, in more technical terms, to reduce the rate of behavior).  Consider the chicken that learns to peck a dot on the floor. If you now withhold the reinforcer when the chicken pecks the dot on the floor, the frequency with which the chicken will exhibit the behavior will gradually decrease and may eventually cease. The process of withholding the reinforcer is called extinction. For any of the animal acts created by ABE, the reinforcement process sustains the behavior. After the reinforcer is no longer available, the specific behaviors that comprise the act will eventually extinguish. For example, the Sure Shot Rabbit would no longer pull the firing pin of the cannon if it was no longer reinforced for doing so.